What this is

Exhibitions are public displays of art and design curated by a local gallery, museum, or organization.

When & Where




2618 National Avenue
San Diego, CA 92113

Tags

Design =

Play, Connection, Education, Sustainability

Discipline

Architecture, Craft, Furniture, Product, Sustainability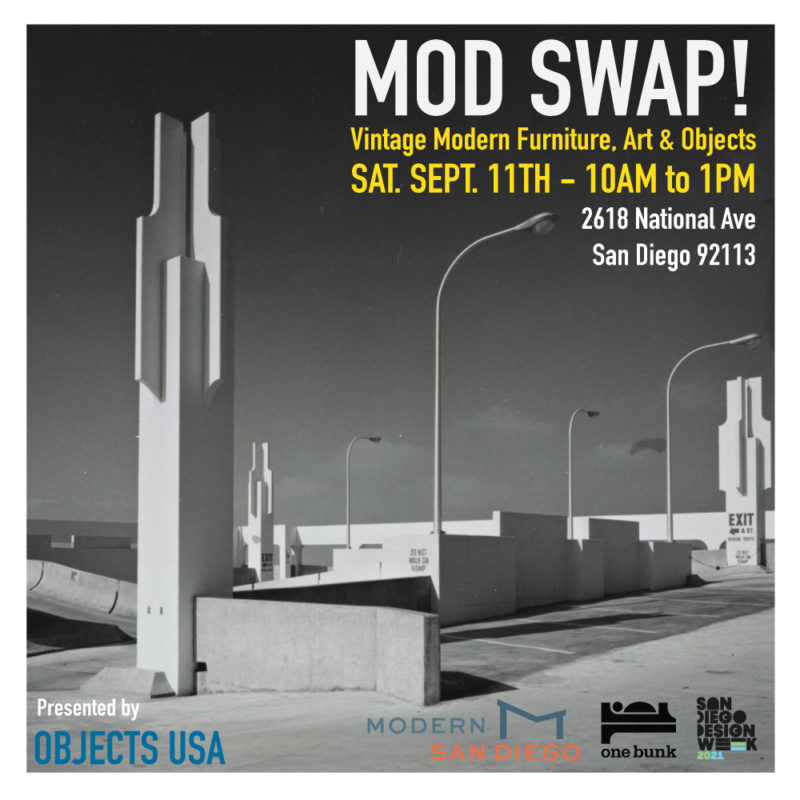 ObjectsUSA, Modern San Diego and collectors of Modernism from around Southern California will bring together furniture, art, and design objects to sell and trade in an open market. Available items are all vintage, from the 1950s, '60s, and '70s, and include paintings, sculpture, pottery, furniture, books, jewelry, and functional objects for indoor and outdoor use.